Collection: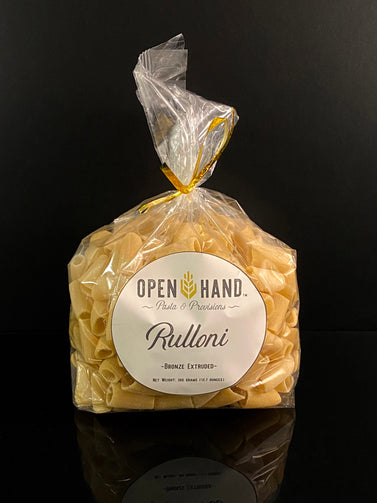 Collection:
Saffron Rulloni, Dried
Saffron Rulloni, Dried
Regular price

Sale price

$10.00
Our own custom shape.  This is sort of like an inverted rigatoni, just a little shorter.  It catches bits and peices of your ragu or condimento INSIDE the tube.  Lightly seasoned with saffron, these are great with vegetables, pork ragu, or any seafood.
360g package is enough for 4-5 servings.
Your selection has been added to your cart
Compliment your Fresh & Prepped Meal with our easy add-ons
Homemade Dog Treats - Chicken Liver
Your selection has been added to your cart