Collection: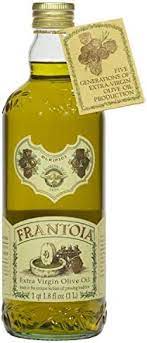 Collection:
Frantoia Unfiltered EVOO
Frantoia Unfiltered EVOO
Regular price

Sale price

$22.00
This unfiltered, golden-green oil is made by master olive oil producer Manfredi Barbera on the island of Sicily. Using antique Sicilian oil-pressing traditions, he is able to create this amazingly viscous liquid with a strong, fruity flavor. The olives used are grown in western Sicily in rich, volcanic soil. The resulting oil has great complexity with hints of fruitiness and a spicy, grassy flavor typical of the better Sicilian oils. 
Your selection has been added to your cart
Compliment your Fresh & Prepped Meal with our easy add-ons
Homemade Dog Treats - Chicken Liver
Your selection has been added to your cart